Berita English News
Heir to McDonald's Russia Craves Success But Big Mac a 'Big Loss'
Selasa, 21 Juni 2022 | 20:29 WIB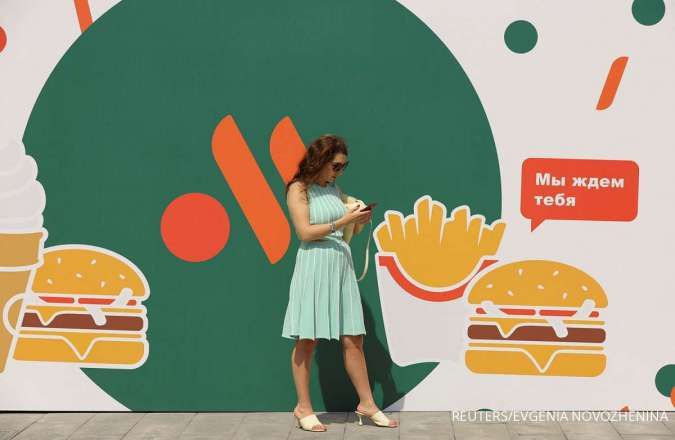 ILUSTRASI. Under new name Vkusno & tochka, or "Tasty and that's it," 50 restaurants in and around Moscow reopened on June 12 and June 13. REUTERS/Evgenia Novozhenina
Sumber: Reuters | Editor: Anastasia Lilin Yuliantina
KONTAN.CO.ID - MOSCOW. Big Macs and McFlurrys may be off the menu at McDonald's successor restaurants in Russia. But the new firm has ambitious growth targets after it sold almost 120.000 burgers, a record, on its opening day, its chief executive told Reuters.
McDonald's Corp has fully exited Russia, selling all the restaurants it owned to a local licensee in May. Under new name Vkusno & tochka, or "Tasty and that's it," 50 restaurants in and around Moscow reopened on June 12 and June 13.
Ini Artikel Spesial
Segera berlangganan sekarang untuk memperoleh informasi yang lebih lengkap.

Baca juga