Berita English News
Pakistan Opens Talks With IMF to Resume Suspended Funds for Battered Economy
Rabu, 18 Mei 2022 | 16:58 WIB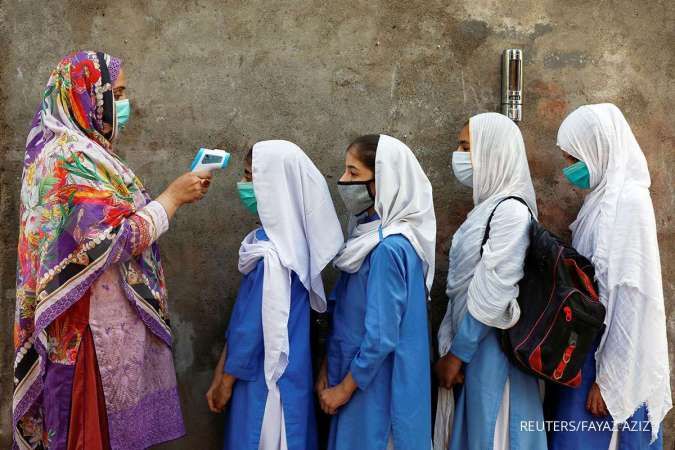 ILUSTRASI. Pakistan opened much delayed talks with IMF to resume a seventh review of the US$ 6 billion rescue package agreed in 2019. REUTERS/Fayaz Aziz TPX IMAGES OF THE DAY
Sumber: Reuters | Editor: Anastasia Lilin Yuliantina
KONTAN.CO.ID - ISLAMABAD. Pakistan opened much delayed talks with the International Monetary Fund (IMF) on Wednesday to resume a seventh review of the US$ 6 billion rescue package agreed in 2019.
"Talks with the IMF mission started today," a statement from the finance ministry said. It said a team led by Finance Minister Miftah Ismail and the central bank's acting governor will join the talks virtually.
Ini Artikel Spesial
Segera berlangganan sekarang untuk memperoleh informasi yang lebih lengkap.
Baca juga